About two weeks ago i became enamored with the NYX matte lip creams and decided to purchase some from CrushCosmetics. (win) So for about a week after i got them i was totally in love and then Essence released their "
Rebels Collection
" which basically featured the same sort of product. (boo!)
So a comparison post seemed impossible to avoid.
So let's start with the base facts;
Essence $3.50 each vs NYX $10.95 (+ Shipping)
Essence has a little bit more product inside.
Essence has 2 color choices, NYX has 11
Essence is available for around a month give or take, NYX is available all year round
Both are vanilla scented
Both have a doe foot applicator
Overall it depends what sort of product you're after.
Milan | Stockholm | Antwerp
I was originally attracted to these as they reminded me of a product i used a few years ago, the Bourjois So Delicate Lip Creams which were also matte.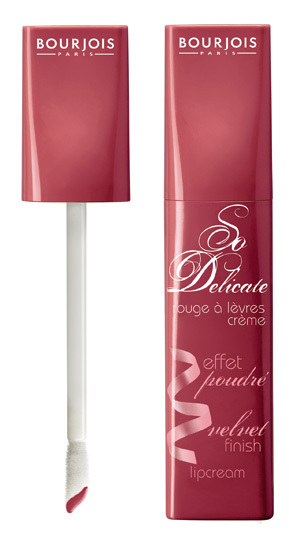 These were a great favorite of mine, they were matte so they were fairly easy to use for most occasions, they lasted ages and did not dry out my lips. Sadly they were discontinued and their nail polish line adopted a similar packaging, trying to be tricksy.
San Paulo
Hence the decision to try the NYX variant, though the color i was originally after (San Paulo) was out of stock at the time, so i ended up getting 3 simmiliar-ish ones that also looked good;
Milan | Stockholm | Antwerp (web swatches)
The formula on these was very creamy; kind of like if you combined a lipstick with a gloss. Creamy but textured and slightly on the thick side but this means the pigment spreads very evenly across your lips and doesn't leave any bold spots. Once applied these dry quite quickly and will last for hours without needed a huge effort from you to make sure it looks good. Once it's dry you can even put a clear balm or gloss over it if matte is not what your feeling at the time.
Unlike the Burjois which i loved these will dry out your lips a bit, usually after about an hour, but this can be fixed with a lip balm underneath/on top or a reapplication. The colors i have do sit nicely on the lips and don't creep into lip lined like i know the very lightest shade of these is known to do. (Tokyo)
They do smell a little like vanilla, but although i don't mind it i feel like it's a synthetic sort of vanilla scent that might not sit well with some people.
Mauve like a Rock Star | Rebels Delight
The Essence products on the other hand are limited time engagements; though to be honest if i had been aware of this collection when i made my crush order i might have reconsidered. These colors are a little more subtle, but i feel with a matte look that is a bit easier to work with.
The formula on these is a little bit heavier then the NYX, but also much creamier and less likely to separate and become water. (I've noticed that Antwerp is a bit liquid compared to the two other NYX's, while both the Essence are perfect).
These also smell like vanilla but it's less noticeable and is a more pleasant vanilla smell, not quite so cosmetic. These last a bit better and feel more comfortable on the lips; what i mean to say is they feel lighter and are less noticeable that your wearing it. I usually forget i have it on. They don't however stain as well, once they fade away they are gone while the NYX leaves your lips tinted long afterwards. This one also dries out your lips but not as noticeably as the NYX.
In the end i love both; if push came to shove i would probably choose the Essence but i love the colors that NYX offers and in the end they are basically the same product save a few very minor differences. If you just want to try a matte cream then try the Essence as for $3.50 it won't put a huge dent into your bank account and you can figure out if you like the finish or not.
One annoying thing is that the web swatches for NYX (posted above) are not very true to color and all sort of look the same so if your going to try these out then look at lots of different reviews to figure out which color you like.
Have you tried any matte lip creams?
P.S. If i don't come back it;s because my life was stolen away by this game;